SILK SCREEN PRINTING & EMBROIDERY
EXPERTS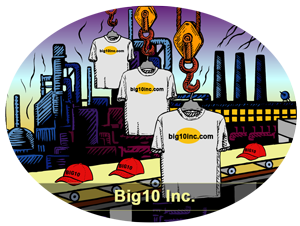 Proudly Serving Southern California since 1982
Silk Screen: 24 Piece Minimum  | Embroidery: 24 Piece Minimum
(Subject to Art & Design Review)
Every old movie shows men sporting Fedoras, it was the fashion for the well-dressed man back then. Now baseball caps rule the fashion world! With so many types of caps to choose from you can find the right cap to reflect your taste and style!
Want your logo to stand out? Make it a structured cap with a firm front.  Want to be more casual? Try an unstructured cap with a soft front.
We have the top brands available:  Adidas, Big Accessories, Decky, Flexfit, Mega Cap, New Era, Nike, Otto, Richardson, Sportsman and Valucap plus many more. If you don't see the particular brand that you are looking for please let us know and we will do our best to accommodate you.
BASEBALL CAPS:  The standard go-everywhere, fit everyone cap. Choose from a Snapback, Buckle or Velcro adjuster.
FLEX STYLE FITTED CAPS:  The way to go for those who prefer a snug fit
TRUCKER CAPS:  Once only for the working crowd, Trucker Caps now represent a cool fashion statement.
FLATBILLS:  Nothing says contemporary style like a flat bill cap. Choose from an array of Six Panel, Trucker and Adjustable or Fitted models.
CAMO:  Always in fashion, Camouflage hats come in a variety of patterns and styles to please every type of outdoor or military enthusiast.
BEANIES: Keep toasty-warm with a knit beanie decorated with your logo from Big 10. We have them in a pull-down version or with a cuff. Add a Pom-Pom for some whimsy!
VISORS: Visors are the way to go if you want to keep the sun out of your eyes without the weight and coverage of a hat.
Visors are "hair style friendly" and are preferred by those who desire minimal disruption to their expensive and time consuming hair styles.
Lightweight and compact, visors come in many colors and fabrics, have both flex and adjustable sizes, and are very popular with golf players, tennis players, runners, power walkers and outdoors enthusiasts.
Big 10 serves all of Southern California and ships to all 50 states. Whether you are just around the corner or going to an out-of-town event- we'll make sure that your hats arrive on time!