SILK SCREEN PRINTING & EMBROIDERY
EXPERTS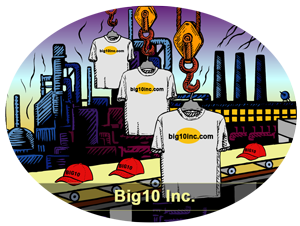 Proudly Serving Southern California since 1982
Silk Screen: 24 Piece Minimum  | Embroidery: 24 Piece Minimum
(Subject to Art & Design Review)
Location
Big 10, Inc. is a leading provider of custom apparel serving all of Southern California and beyond.
Our offices are located in Playa del Rey, CA, close to LAX airport.
Our factories are located in Los Angeles, The San Fernando Valley, the South Bay and Orange County.
Big 10 Inc. 
411 Culver Blvd Playa del Rey, CA 90293
Tel: (310) 280-1610  Ext 1
Fax: (310) 280-1611
Email: Click here to email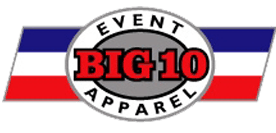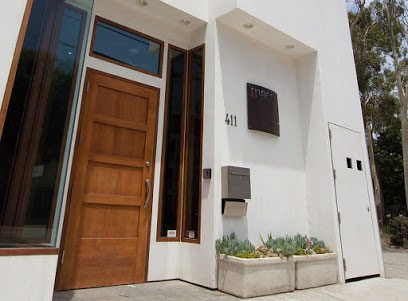 Pick-Up, Shipping and Delivery:
You can arrange to have your order picked up at the factory or the office, or they can often be delivered within Los Angeles and the South Bay free of charge. We ship ground with UPS and FedEx which delivers the next day to all of SoCal and Las Vegas.
Ordering and Appointments:
Ordering is easy, just speak to one of our representatives and we can match you up with the right products at the right price for any budget.  Every order is triple checked for accuracy and a computer mock-up is sent to you for approval before we run the job! Most orders are done  over the phone and by email, but you are also welcome to make an appointment to come to our office in Playa del Rey.  Sorry, no drop-in appointments are allowed.  To schedule an appointment please call us at (310) 280-1610  Ext 1.
Turnaround Time:
Most orders are completed in 7-10 working days but rushes are also available. If you're up against a tight deadline give us a chance to come through for you!
In addition to custom clothing we also carry a full line of promotional products. Everyone loves a free pen, coffee mug or desk clock, etc! Let us help to increase your "brand width" with a variety of highly useful, everyday tools that will make a solid impression with your clients and prospects.
For more information about Big 10, its products and its services call us at (310) 280-1610  Ext 1